The Best in Historical Romantic Suspense
Spirit of the Winds is getting five stars!
Judy knocked it out of the park with her first historical novel. It has action, adventure, romance and mystery.
Spirit of the Winds is an incredible journey, encompassing adventures on both land and sea. 
The nuances of the underlying romance, and the plot twists, make Spirit of the Winds a must read!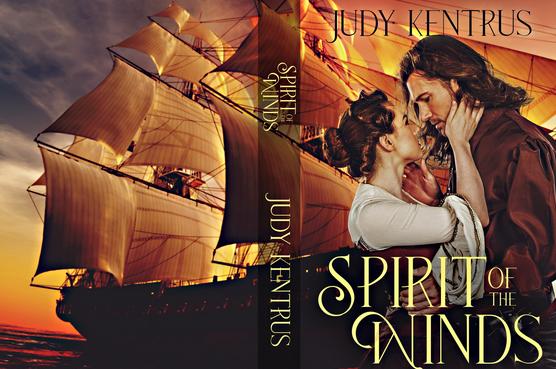 Spirit of the Winds  is a clipper ship that departs on its maiden voyage in 1849 out of Boston harbor.  Cadell Leighton's dream is about to come true, captain his own ship. The different moods of the sea won't be the only thing that will challenge his command and his heart.  

Katherine Jameson's dream has always been to go to sea. When she discovers her late father, who died under mysterious circumstances, made her one-third owner of a magnificent clipper, she sees it as a chance to fulfill her dream.

When these two, strong-willed characters are forced into a marriage neither of them wants, the storms won't only be confined to the seas.

Page-turning romantic suspense.
Free Download prequel to Spirit of the Winds
Find out more about Cadell Leighton and Katherine Jameson.


Cade spent a portion of his growing-up years on an island in the south Pacific.


Katherine defied the rules of Boston's elite society that got her into trouble.