I've been burning the midnight oil writing books that I know you're going to love. You'll also be the first to know when they're up for pre-order
One More Night.    Season for Love Box set.  All the stories are "Mature" characters. 
In April we'll be revisiting Beacon Pointe.  Book one in the Hennypenny Bed and Breakfast series will launch.  Matilda Hennypenny and Hudson Rhoades from The Association Series, finally get their long awaited HEA. You'll meet her three stepsisters, Virginia, Ginger and Irene.  Each sister will be getting her own book.  This will be a page-turning romantic suspense!
 Book 1 – Key to My Heart – Matilda Hennypenny.
  Book 2 – Key from the Past – Virginia Hennypenny
Unsung Hero– Summer Vacation Romance that takes place in Mount Rushmore.
Book 3 – Key to Heart and Soul– Ginger Hennypenny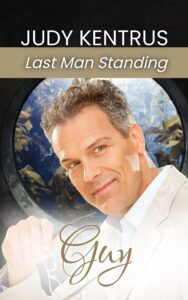 Last Man Standing Series
Book 4 – Key of Silence– Irene Hennypenny
Where Dreams Come True– Last Chance Beach Series